PLCT details
The PLCT is designed to help in the field when working with power lines and distances:
Checking after pruning. You can easily check whether pruning was done as it should. With this tool you can quickly and accurately check if any dangerous vegetation remains.
Simple measurements of distance when you are inspecting a power line. Is there an infringement or not? How close is the vegetation to the phase cables?
Ease up the discussions with pruning contractors and share reports with them.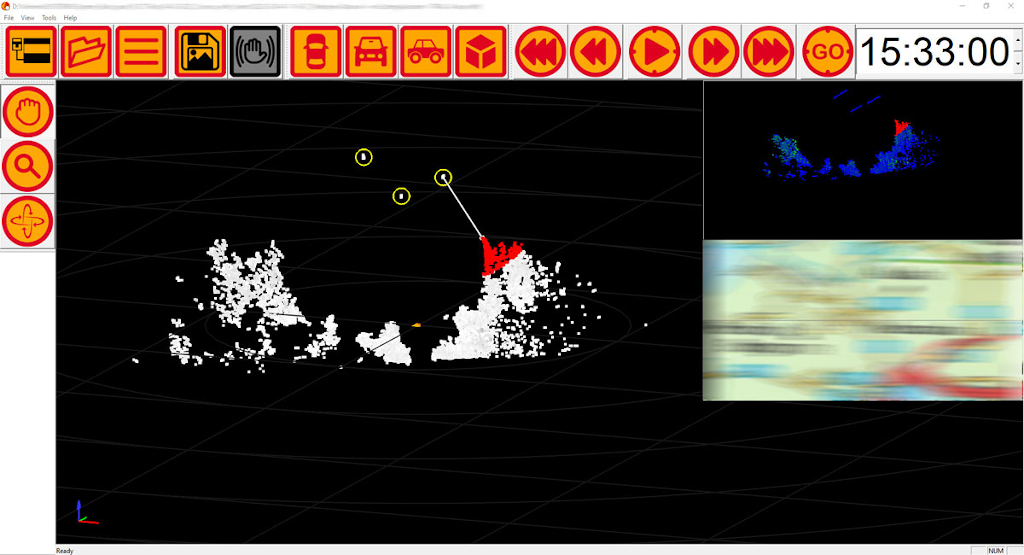 The solution consists of the:
Lidar head with GPS, Lidar and Battery
Backpack for carrying the Lidar head while in field
Tablet computer
Rugged bag for transport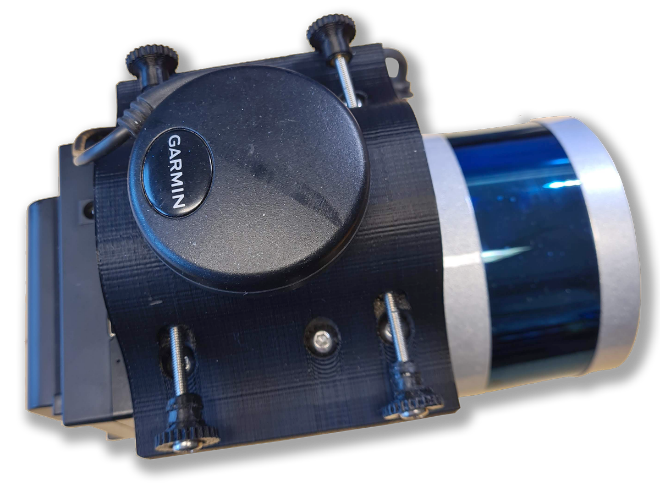 The solution is packed into a rugged bag and is easy to transport and mount in the field. You can choose to have it on your back using backpack or carry it in your hand with a pistol like grip.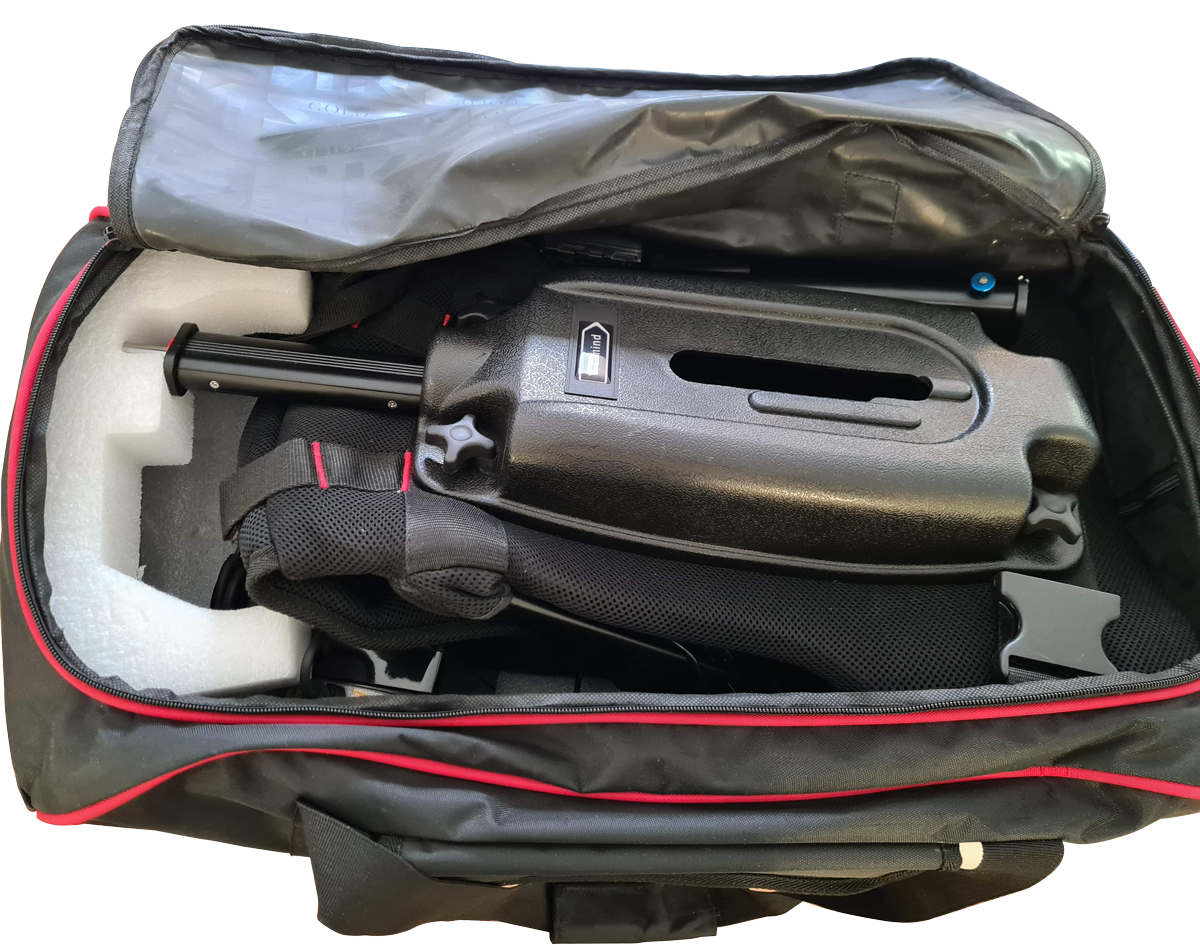 After putting the Lidar unit on the backpack, you attach a rechargeable battery and switch the Lidar unit on. It will immediately spin up and transmit data by WIFI to the tablet computer. On the tablet computer that runs windows the PLCT application will show the Lidar data in real time.
The PLCT software will automatically find the power line cables and in real time show you the distance to the closest vegetation and mark any vegetation which is too close according to your settings. At any time can you also freeze the view and make your own measurements. This way you can easily check whether buildings in the right of way are an infringement or not.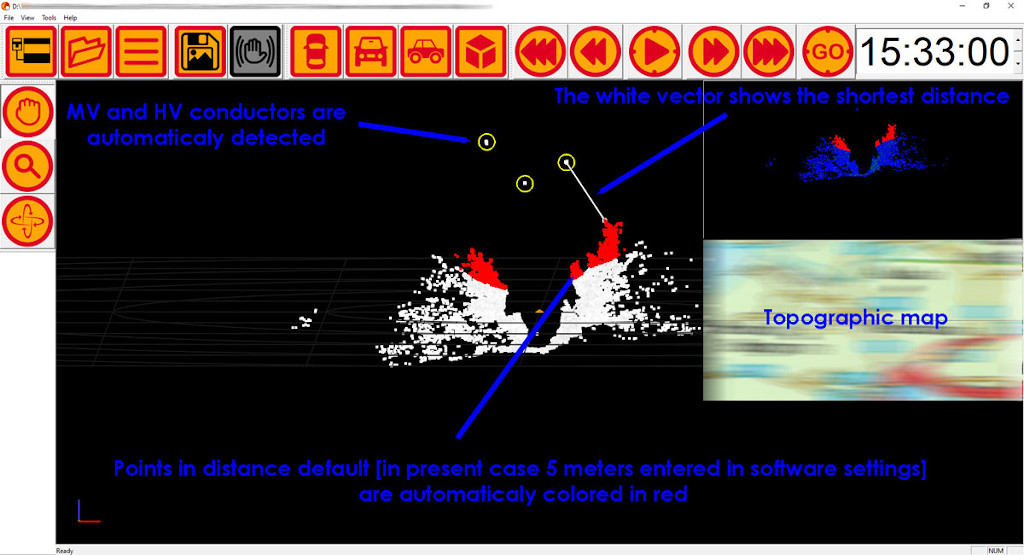 If you see something that you want to report. The software creates a report. As there is GPS unit attached the report will be geotagged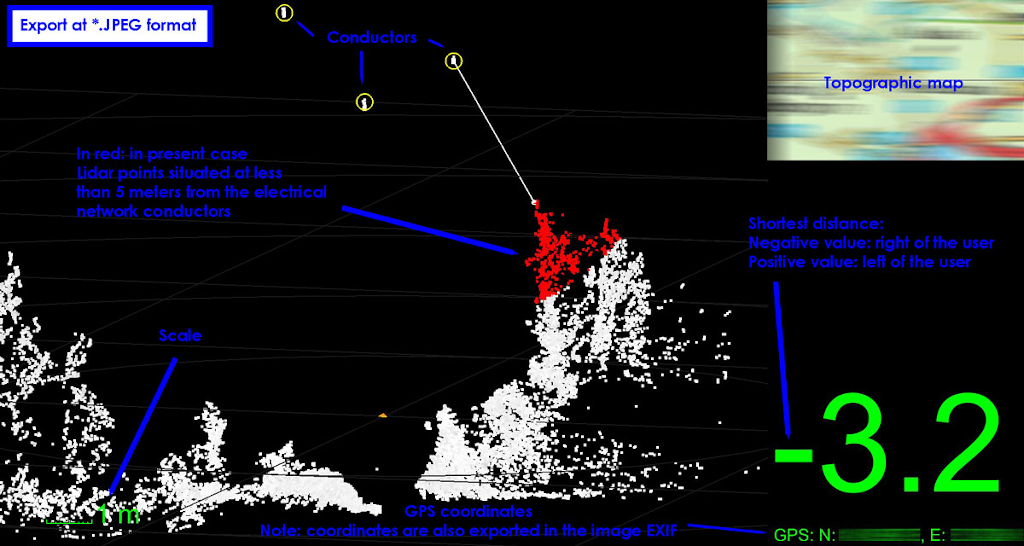 With the backpack you walk along the line and check locations where vegetation is too close. The Lidar data can also be recorded for analysis later in the office. The PLCT runs on rechargeable batteries for all day operations. The tablet runs under Windows operating system, and you can also install other applications there.