Surround sensors
The surround sensors all have 360 degree field of view horizontally and from 20-40 degrees vertical field of view. The puck, puck hires and puck lite have a vertical resolution which is the same for the whole field of view, while the remaining Lidars have more lasers focused around the horizontal plane. Other than that there are individual differences in mostly range and how many lasers that are used. With more lasers the Lidar unit produces more measurements per second. All Velodyne Lidars can generate dual return which aids the possibility to achieve penetration of forests and similar objects. The HDL-32E is an older sensor but a true work horse and is a great choice for mapping with its high accuracy.

Most popular 16-channel sensor for many applications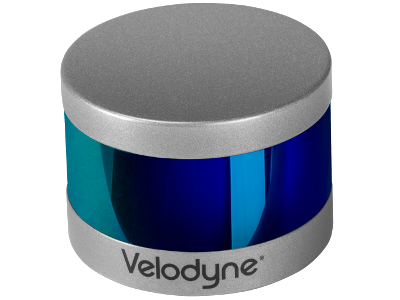 | | | |
| --- | --- | --- |
| Vertical FoV | Range | Points per second |
| 30&deg | ~100m | ~300 000 |
Lightweight 16-channel lidar best for UAVs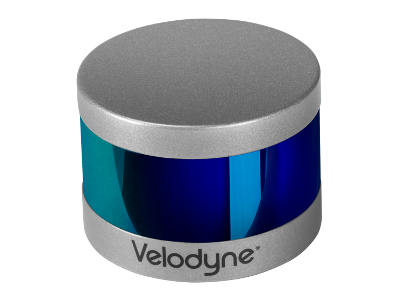 | | | |
| --- | --- | --- |
| Vertical FoV | Range | Points per second |
| 30&deg | ~100m | ~300 000 |
16-channel lidar offering dense point cloud at greater distances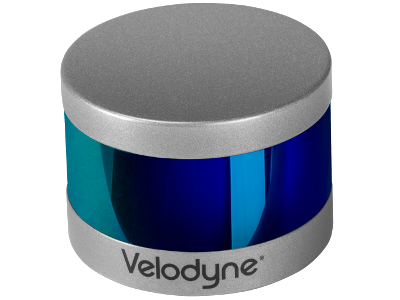 | | | |
| --- | --- | --- |
| Vertical FoV | Range | Points per second |
| 20&deg | ~100m | ~300 000 |
32-channel sensor with higher range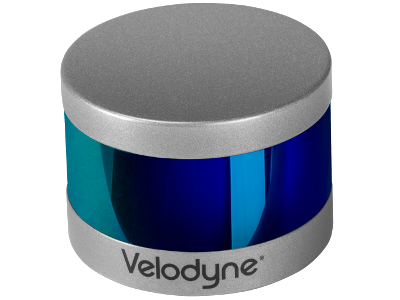 | | | |
| --- | --- | --- |
| Vertical FoV | Range | Points per second |
| 40&deg | ~200m | ~600 000 |
Most advanced 128-channel sensor with best mapping range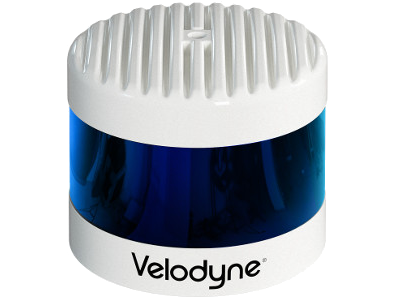 | | | |
| --- | --- | --- |
| Vertical FoV | Range | Points per second |
| 40&deg | ~300m | ~2 400 000 |
Precise 32-channel sensor with rotating head
| | | |
| --- | --- | --- |
| Vertical FoV | Range | Points per second |
| 41,33&deg | ~100m | ~695 000 |
Compare the sensors
The table on your left shows quickly the performance of the different surround sensors and how they compare to each other regarding resolution and range. Contact us and we can help you to select the right Lidar for your application.
Puck / lite / hi-res
Ultra Puck
Alpha Prime
HDL32
Range
100m
200m
300m
100m
Range Accuracy
Up to ±3cm
Up to ±3cm
Up to ±3cm
Up to ±2cm
# Lines
16
32
128
32
Vertical Resolution
2.0°
0.33°(min)
0.11°(min)
1.33°
Vertical FoV
30°/20°
40°
40°
41.33°
Horizontal FoV
360°
360°
360°
360°
Horizontal Resolution
0.1°-0.4°
0.1°-0.4°
0.1°-0.4°
0.1°-0.4°
Points per Second
(Dual Return Mode)
~600,000
~1,200,000
~4,800,000
~1,390,000
Weight
~830/590g
~925g
~3.5kg
1.0kg
Ideal Use
Price Performance Options

Mapping where price and light weight are essential
Robot navigation

Medium range mapping
High point density
ADAS applications

Long range mapping
Very high point density

Normal range mapping
Medium laser point density
The best accuracy of any Velodyne Lidar
Classic work horse
The whole head rotates which can be useful to get rid of water
Solid state sensors
Velarray and Velabit are Velodyne's solid state sensor. The M1600 is a precise near field sensor while the H800 is the optimal long range for ADAS applications. Velabit is the next generation of midrange sensors, designed to be small and versatile with high vertical field field of view. Its also designed to be "stackable" so you can mount many to fit the field of view of your liking.
Upcoming Q2/2022
Precise near-field mapping and obstacle avoidance for robotic and autonomous applications
| | | |
| --- | --- | --- |
| FoV (HxV) | Range | Scanning lines |
| 120&degx32&deg | 0.1-30m | 64-160 |
Upcoming Q2/2022
Hight resolution mapping and object classification for ADAS. ISO-26262: 2018 ASIL-B Compliant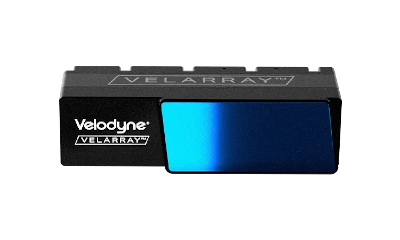 | | | |
| --- | --- | --- |
| FoV (HxV) | Range | Scanning lines |
| 120&degx16&deg | 0.1-200m | 32-80 |
Upcoming 2023
The smallest and low-cost lidar to be embedded within autonomous vehicles, robots, UAVs, AMRs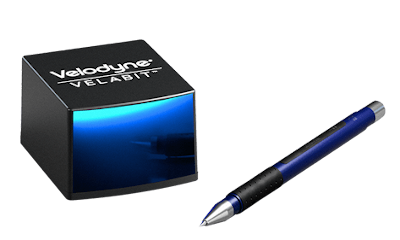 | | | |
| --- | --- | --- |
| FoV (HxV) | Range | Scanning lines |
| 90&degx70&deg | 0.1-100m | n/a |
About Visimind
Visimind is the primary distributor for Velodyne Lidar in EMEA region as well as the sole and authorized reseller for all Velodyne Lidar in Scandinavia, Poland and Baltic countries.
We normally stock almost all surround sensors for quick deliveries in one-two business days with attractive prices. We also have demonstration units so you can try a Velodyne Lidar for purchase.
How we work
If you are interested in Velodyne Lidars we typically setup a video meeting where we introduce Velodyne, we make a live demonstration and we try to understand your application depending on the details you can share.
Warranty
12 months warranty effective from the day of the purchase. Free shipping from client to Visimind and from Visimind to Velodyne service in US if the repair is covered by the warranty.
Duties, taxes, VAT
Visimind takes care of all import duties, custom clearance and administration. All shipment goes from our stock in Sweden. Customers within EU countries are invoiced without VAT.
Support
We offer free support on phone and email, so just contact us and we will help you also with simple things like manuals and software.
Your message has been sent! Thank you!
There was an error sending your message. Please, try again!
Visimind system: Ultra PuckTM
Colored with three 15 megapixel cameras, mounted on a moving car
Visimind system: Ultra PuckTM