Transmision and distribution grids
Visimind has a long experience and deep understanding of aspects related to transmission and distribution of energy. We focus on asset management and planning. We have developed a unique data management system tool and technology to document, monitor and analyse information related to substations, overhead lines, pylons or towers and their surroundings.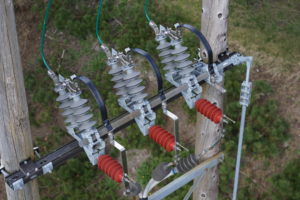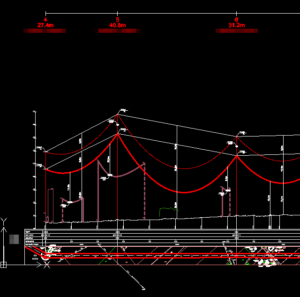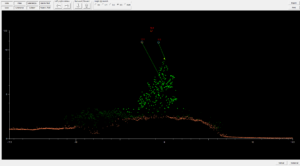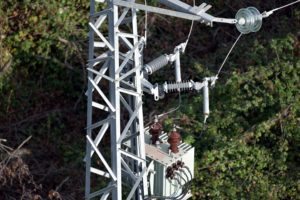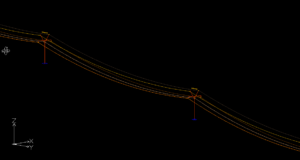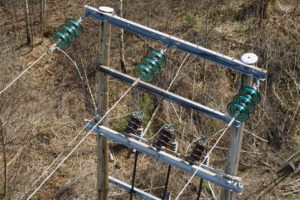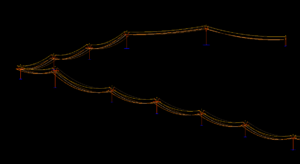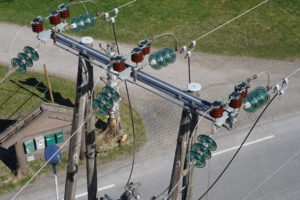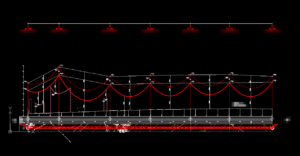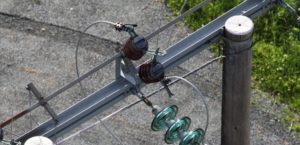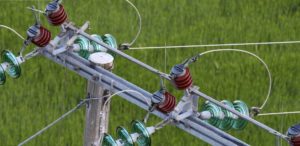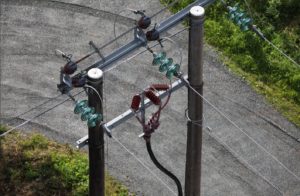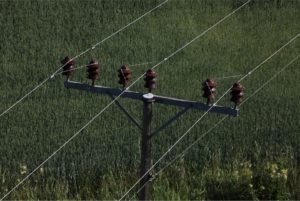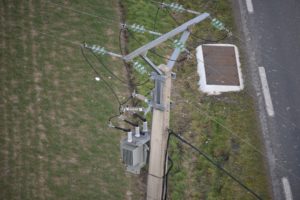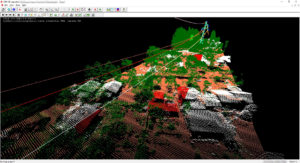 What we offer?
We can document your grid and its surroundings from the air and from the ground. Collected data is processed and information about technical status, geographical position or environment is delivered. Along with this information we supply your organisation with 2D and 3D high resolution images and 3D models of documented asset. We also deliver GIS tools for effective viewing of our data in combination with your information from your maintenance systems or GIS.
All in one. You might wonder what we collect during our flights – let us present you our concept. Visimind own developed technology allows for acquisition of pictures, temperature, 3D range information (LiDAR) and UV radiation. All this information is linked to 3D coordinates that enable you precise location on the map.
Why do I need all this information?
Our goal is to increase your efficiency and decrease the impact of technology on environment. By acquiring images we allow you to view your asset from your office at any time. You can return to the location with the aid of the images. You avoid time consuming controls and reduce time in the field. Thanks to over 20 years of research carried at Visimind in cooperation with biggest European distributions companies such as Vattenfall we assure that the method is very well developed.
We decrease impact on environment in compare to existing methods. As the flight is perform with altitude of 20m to 100 m from the overhead lines and with cursing speed we limit consumption of the fuel with almost 50%, it means that tons of CO2 wont be released to atmosphere.
Detailed images allows you to discovered more details. The images can be viewed and inspected from the office desktops in any time. You will find it very convenient to curse in the image data, stop and zoom into any detail you need. Visimind software enable you to link your remarks or notes to any object visible in the image, the position will be added automatically and location on the map will be marked.
Visimind system provides the information necessary to effectively manage vegetation, providing the ability to analyze the risk of accidents, related to poor maintenance of the afforestation along the power line infrastructure. Estimating the degree of risk follows the the power line to prevent possible damage and technical problems.
In one project the material is collected from hundreds of kilometers of power lines. It derives from the deck of the helicopter in flight technology, photogrammetry and airborne laser scanning.
The aim of the provided solution is to support companies in following business areas:
minimize the likelihood of power supply interruptions caused by the poor technical condition of electrical equipment – lines, poles and insulators;
increase in labor productivity in the field of fault locator data base
optimization of preventive measures in the field of technical state of the network
optimize use of resources and potential of Companies
optimization of network infrastructure management
improving the planning and development of networks
Since company was founded in 1999 Visimind is working on projects across all main energy companies in Scandinavia, Poland, France and Italy.
Some of our clients:
Sweden – Vattenfal, Ellevio, E-ON, Trafikverket
Finland – Caruna, KEAB, Elenia
France – ENEDIS, RDF
Norway – TrønderEnergi, Hafslund
Poland – PSE-Operator SA, Energa-Operator SA, Enea-Operator SA
Italy – Terna, Enel
Our solutions are mainly used for inspection and documentation of power lines, as well as a contribution to the functioning of spatial information systems for our customers.
You are welcome to use our services, we will prepare an offer specifically/ (tailored to) for your business.
Contact
If you would like to know more, please contact us!